The OSD Crew is joined by David Goldberg, President of GPF Footwear, the USA licensee of Ewing Athletics.
David discusses Patrick Ewing's desire to launch the footwear line bearing his name, the Ewing sneakers he wore in the NBA, and what we can expect to pay for the 33 Hi sneakers($100), which will hit stores in August 2012.
The 4 colorways of the 33 Hi can be seen here!
Also joining us, is John from DeadstocksVA, located in Virginia Beach, VA, who talks to us about the upcoming event of the same name on Saturday, July 21st.  What started as a concept to bring sneakerheads together was the first of it's kind in Virginia Beach!
And, last but certainly not least, Razzaaq Boykin, the Director of Hype Kixx, an Internet-based sneaker show joins us to discuss the show, the pair of sneakers that inspired he and his brother, Rahsan, to create the show, and stories about 'heads who drive, camp-out for more than 4 days in the pursuit of a pair of sneakers!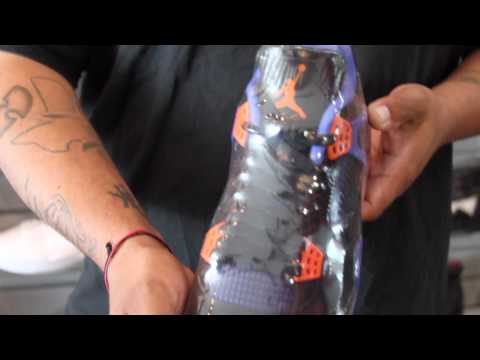 We can attest that you'll see some sneakers that you may have not seen in a long time, but you'll also hear some Kickstories that you may or not be able to relate to!
For additional questions or information, please send us an email to info@osdlive(.)com or hit us on Twitter or Facebook.
We love hearing from sneaker Disorderlies!
Sneakers NEWS:
EVENTS
OSD Shop Updates
Category: Celebrity Footwear, Footwear, OSD Live, Sports, Talk Show